The young boy looked dejected as he stood at the premises of the Akomadan government hospital. He is lost and doesn't know how to continue his journey again. He was part of the twenty-two persons who survived the deadly Akomadan Accident but his father was part of those who died.
He was informed by his father that they will be traveling to Kumasi, they moved together and joined the bus. The journey began on a happy note but sadness, grief, and tears caught up with them along the way. The young boy was with his father in the vehicle enjoying some good time until the unfortunate happened. The bus suddenly crashed and caught fire, it was a moment of life and death.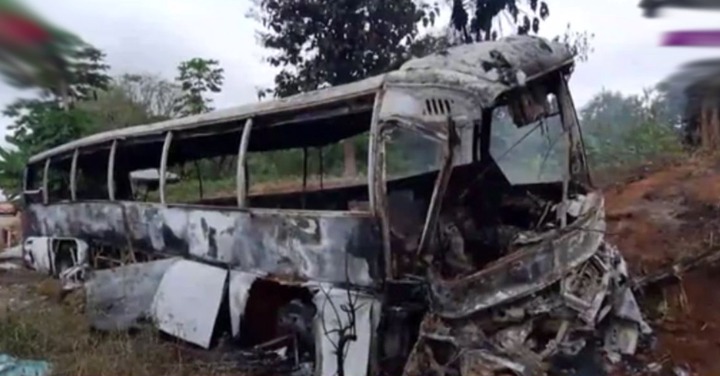 As young as the boy is, he was able to escape the fire but his father, unfortunately, could not follow. He was trapped in the bus with five other passengers who were consumed by the fire. The young boy looked on whilst his father suffered to death. If he had the power, he would have saved his father but nothing could have been done at the moment. He is left traumatized and doesn't know what to do again.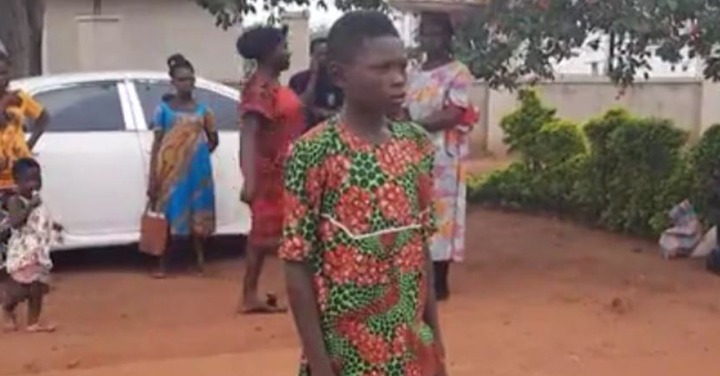 The sad aspect is that the bodies have all been burnt into ashes and it is difficult to recognize who among them is his father. He has developed minor injuries on his hands but his major focus is how he lost his father. The other aspect of the issue is that the young boy does not know his next destination since his father was leading him.
This can be a very sad situation to befall anyone. He is a young boy and the trauma would live with him for many years. The police must get him a physiologist to help him overcome the trauma. He needs to be with the rest of his family as soon as possible, they will at least offer him hope t reduce the level of trauma left within him.
Source: myinfogh.com
Please send us your articles for publication via

ramzylucky1@gmail.com

or

WhatsApp 0246035658