In his quest to mitigate the spread of Coronavirus in the Prestea Huni-valley Municipality, the municipal chief executive (MCE) for the area, Dr. Isaac Dasmani on Saturday, June 27 stormed the Bogoso market to check on the traders level of compliance with Covid-19 safety etiquette.
The exercise was aimed at enforcing the President's directive on the mandatory use of nose masks to public places and to uphold public safety to assure residents that the markets are safe to trade.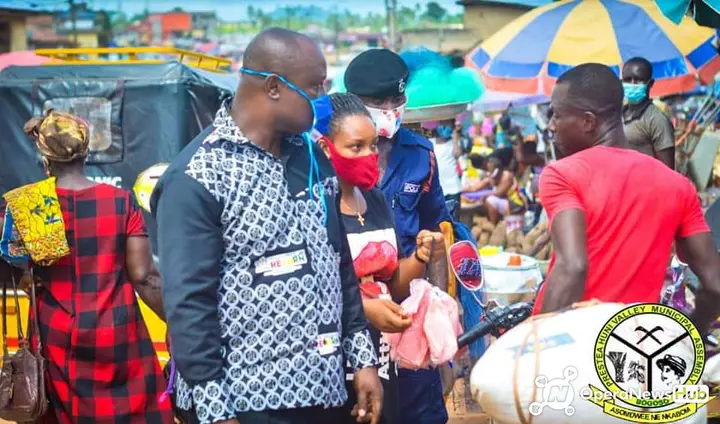 Dr. Dasmani was accompanied by personnel from the Ghana police service, National Commission on Civic Education (NCCE) and National Disaster Management Organisation (NADMO).
The team ensured that people in the market had their nose and mouth covered with masks and anyone seen without a mask was immediately asked to purchase one.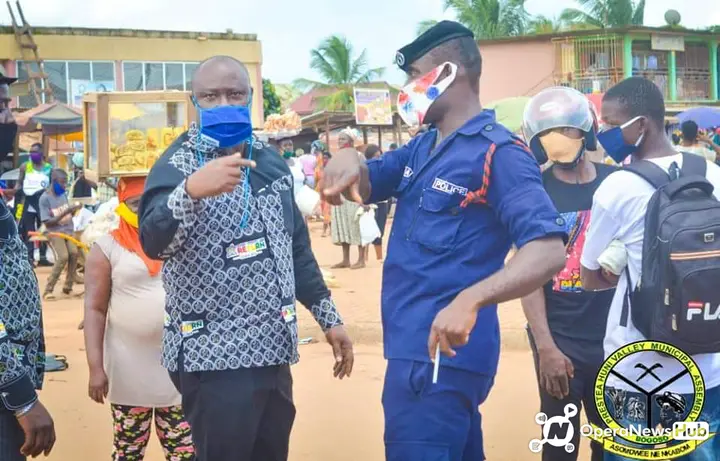 The MCE warned traders to adhere to the use of nose masks to reduce the risk of transmission in the municipality.
He charged residents to wear nose masks whenever they step out of their homes and when in crowded places.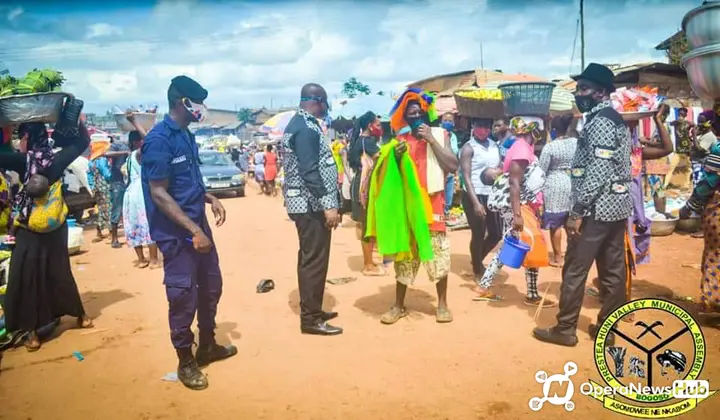 Since the outbreak of the global pandemic, the municipal assembly has contributed resources to ensure sensitization, education and the provision of Personal Protective Equipment (PPEs) to resident to curb the spread.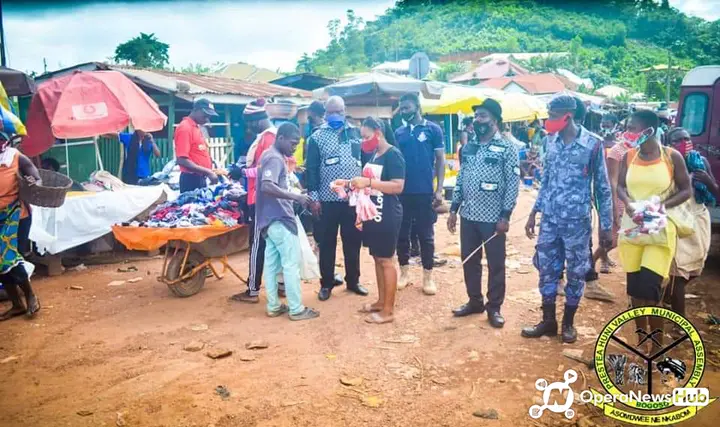 So far the municipality has recorded over 50 confirmed Covid-19 cases with over 400 suspected cases awaiting results.
Please send us your articles for publication via

ramzylucky1@gmail.com

or

WhatsApp 0246035658